Proceed Write-offs e.g due to Insolvency in SAP Business by Design
17.04.2018
A write-off is a deduction in the value of earnings by the amount of a loss for example in a case of insolvency. You can write off open receivables completely or partial.
For doing write-offs in your system it is necessary to have the right settings in your Fine-Tuning tasks "Charts of Accounts, Financial Reporting Structures, Account Determination". In the subledger Accounts Receivables you have to maintain the right account determination groups and G/L accounts for the tab "Payment Differences". In the case of insolvency you need to maintain the column "Write-off Due to Insolvency".

As soon as these background data are set up it is possible to do manual write-offs in the Customer Account of your customer.

The system allows you to enter the amount and the reason.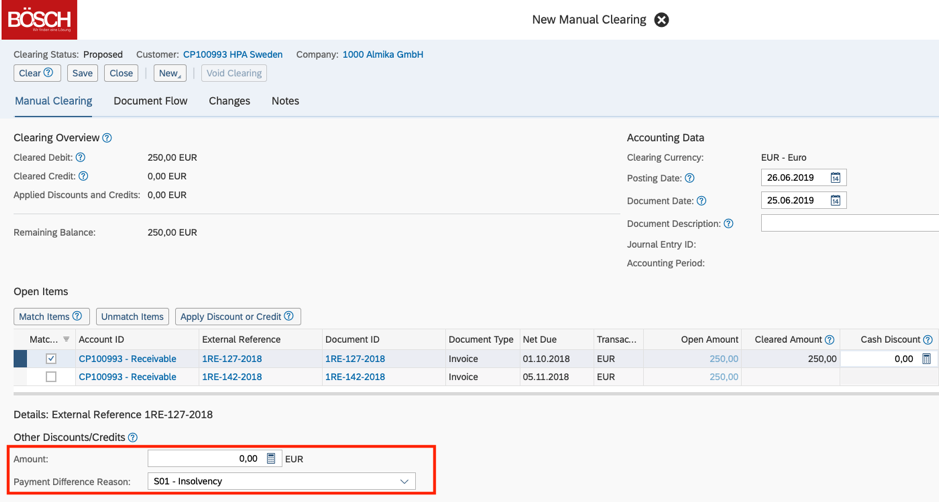 You will see the clearing in the document flow as well after saving it.
So you see that doing the clearings due to unexpected reasons can be easily handled within SAP Business ByDesign. Before you are doing it please make sure that your Account Determinations are set up correctly so that all financial postings will be right.
Back to overview