Opening and closing of Periods
16.05.2017
SAP Business ByDesign gives you the option of manually opening and closing periods within a financial year. As soon as a period is closed, documents can no longer be created with a posting date in the closed period.
To close a period, go to the task "Open and Close Periods" in the General Ledger Work Center. All periods are displayed in the window that opens. At the same time, you can see which company and which basic accounting standard is involved.
You can navigate to the same view by calling up "Sets of Books and Assigned Companies" in the General Ledger and then clicking on "Open and Close Periods" there.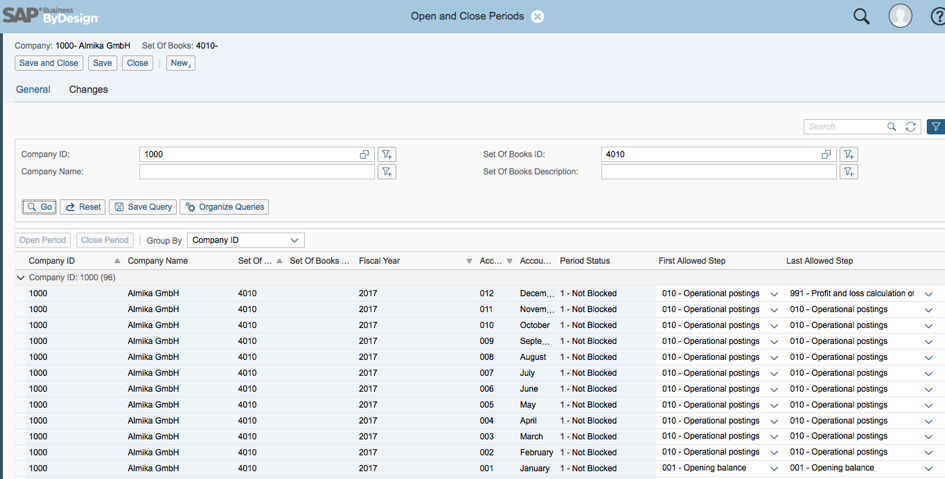 All postings can be executed as long as the entry "010 – Operational Postings" is selected in the "First Allowed Step" column. This refers to automatic and manual postings. If you now wish to close a period for monthly statement activities, change the entries in the "First Allowed Step" column. Select "020 – Closing entries" there.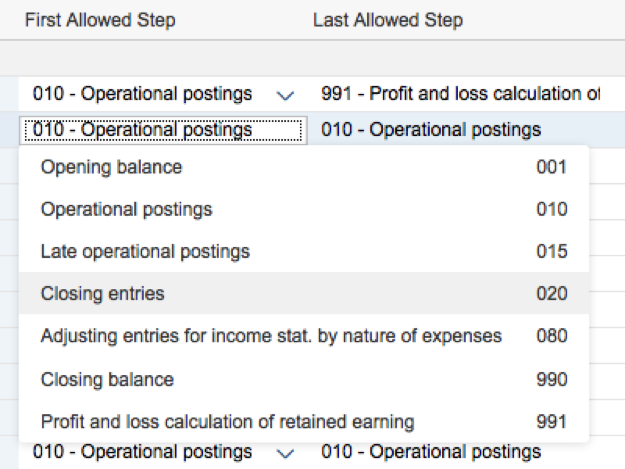 Making this selection closes the period for all operative postings. Postings are then only possible via logging documents. After having completed all relevant tasks for the monthly statement, you can finally close the period.
Select the period and click on "Close Period" for this.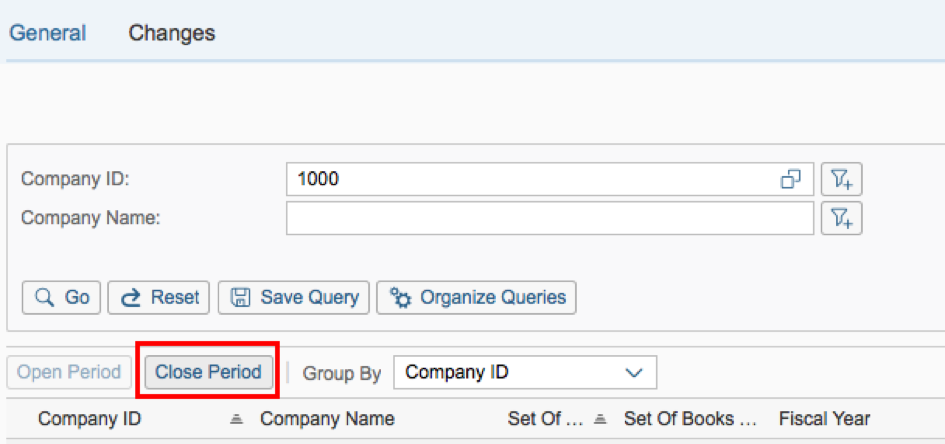 If you wish to post business transactions subsequently, you have the option of opening a period again. Select the option "015 – Late operational postings" for this.
Back to overview