Financial Closing in SAP Business ByDesign
26.03.2019
Every month, the challenge is to close periods promptly, report them and ensure that no more postings are made afterwards or during closing. To close month-end closing correctly, you can use the functions provided by SAP. In the "General Ledger" work center in the "Closing-Cockpit" view, you can use a task list to perform all necessary month-end closing activities.
The month-end closing process in SAP Business ByDesign needs to be properly trained and applied. SAP ByD provides a list of month-end closing activities that can be navigated directly from the list without the annoying and repetitive task of navigating back and forth between different work centers.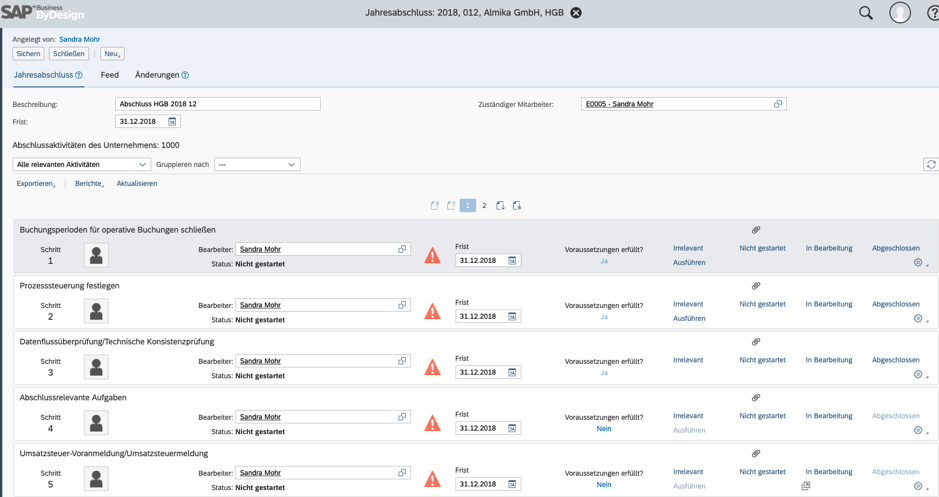 Activities as well as test and update runs can be performed directly from the list in a predefined order.
Using this functionality ensures that there are no unposted documents, no open financially relevant tasks, and all month-end relevant runs are proceeded.
We recommend all our customers to use this function!
Back to overview