Document Flow in SAP Business ByDesign
11.07.2017
The document flow is a practical function in SAP Business ByDesign. It makes it possible to track all individual steps when a business process is performed. The individual steps form a continuous document chain. The document flow depicts this graphically. It demonstrates how the individual steps are built on each other and shows at what point you are in the entire business process.
To call up a document flow, choose any subprocess (for instance customer order, delivery or customer invoice) and select "View All".
Then open the document flow.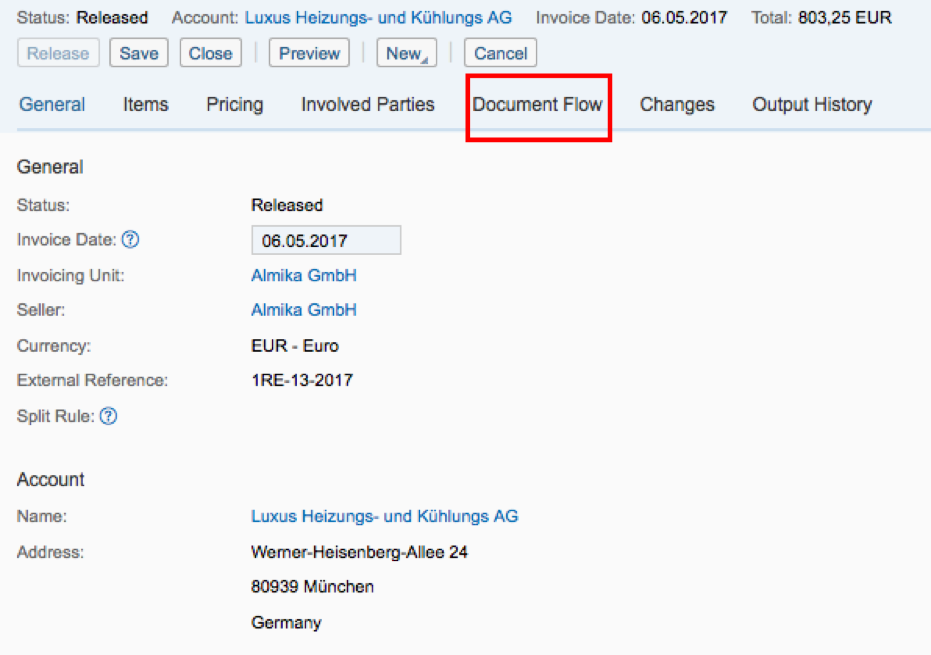 You can see all upstream and downstream processes there. The present case shows that invoice 1RE-13-2017 is based on customer order 2313.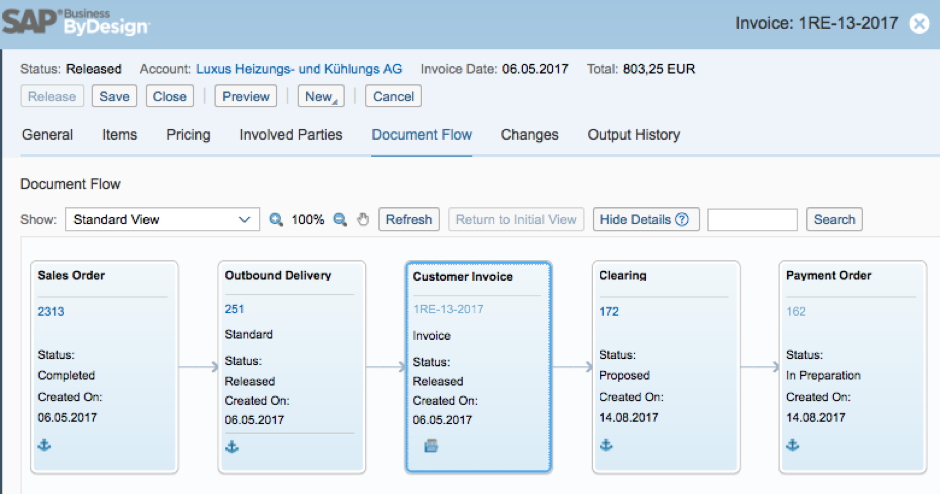 If required, you can change to the customer order directly from here by clicking on the customer order number. The same applies for the delivery and clearing. You can also find out what status the relevant step has. The customer order has the status "Completed". Other options for displaying additional documents are also available. You can select the "Extended View" instead of the "Standard View" for this

Or click on the anchor symbol of a relevant step.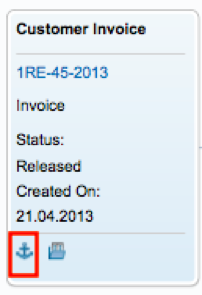 The right symbol reveals that the document has created a posting document in the financial accounting. If you click on this symbol, the corresponding posting document will open.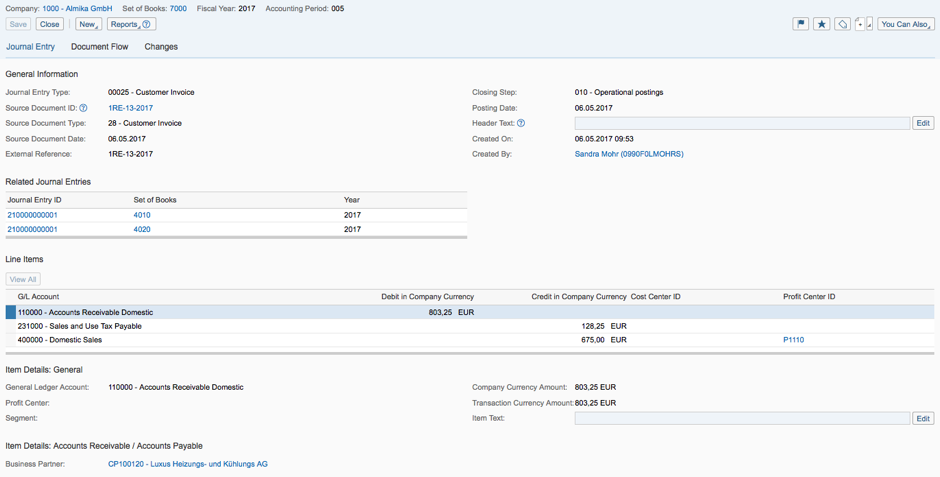 All in all this shows how you can see each subprocess of a business process with the document flow. This enables a better overview and prevent searching the separate subprocesses in each relevant work centers.
Back to overview