Absolute Discounts in Sales Orders – Possible in SAP Business ByDesign!
18.06.2019
Customers keep complaining that in SAP Business ByDesign, they can only give percentage discounts on customer orders, not absolute discounts. For example, if you want to give an absolute discount of USD 5.00, calculate the percentage of the total amount that is USD 5.00 and enter the corresponding percentage as a discount in the "Pricing and Invoicing" tab of the Sales Order.
With this workaround, customers help themselves out, but it's not the best way to do it and it's not efficient in terms of time spent unnecessarily calculating the right percentage. We at Bösch can show you another way.
The fine-tuning task "Configure pricing strategy" allows you to make settings using the pricing procedure.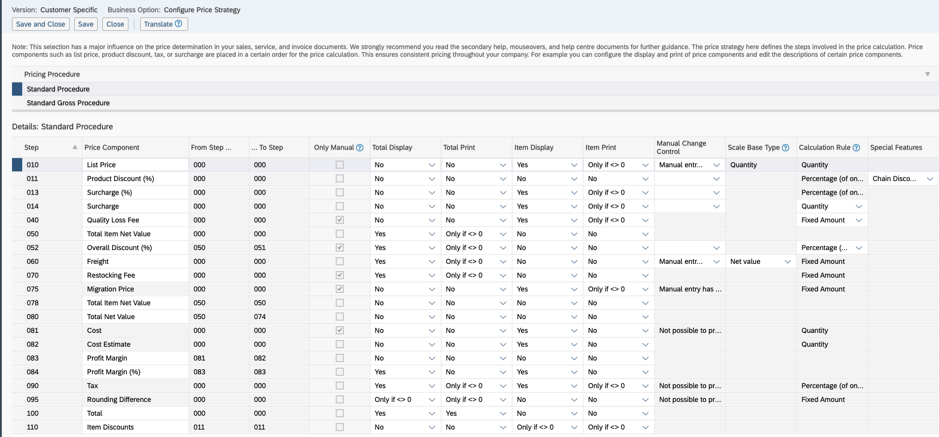 Note that you make careful changes here, as they can have an immediate effect on pricing in all documents. Feel free to ask us for support. We will be happy to set up the pricing strategy for you.
As a result, you then have the opportunity to give absolute discounts in Sales Orders.
In the following Sales Order an absolute discount of USD 5,00 was assigned.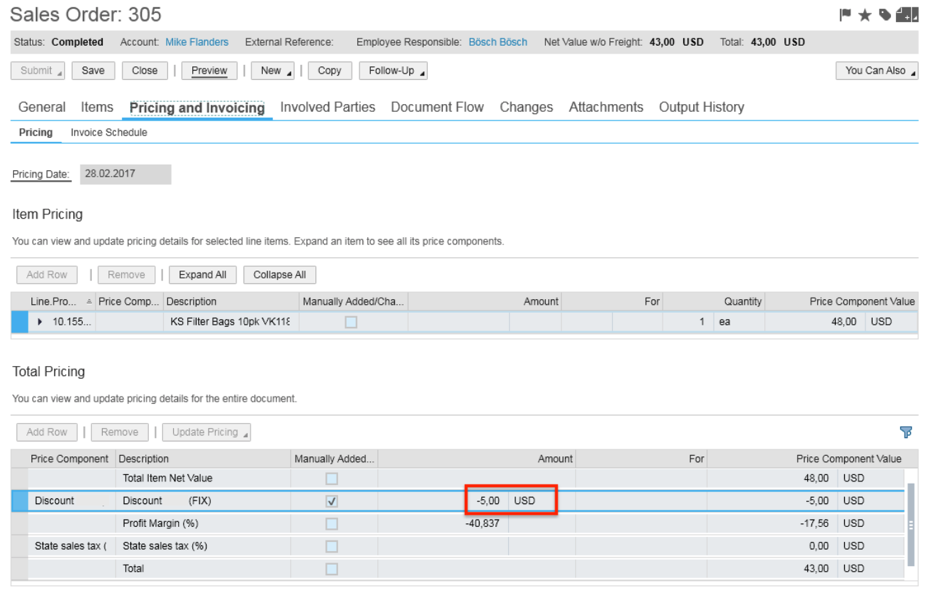 This position will also be transmitted to your invoice form.

As you can see, there is a possibility to use absolute discounts in SAP in Sales Orders. Do not hesitate to contact us, if you want to use this possibility!
Back to overview