Simplify your logistics processes in SAP Business ByDesign using barcode scanners!
14.12.2018
26In many medium-sized companies, the use of logistics processes is mandatory. While larger corporations like to rely on a third-party logistics service provider, it is usually not financially possible for medium-sized companies. Nevertheless, it is very important that logistics processes can be mapped and implemented in an orderly and simple manner. The integration of barcode scanners in Business ByDesign is a helpful component in automating these processes and reducing the burden on employees in the logistics area.
More efficiency and transparency with Scan4Cloud:
Many of our customers use "scan4cloud" from all4cloud when selecting software for barcode scanners.
Scan4Cloud enables you to link your logistics processes in SAP Business ByDesign with your scanning device. The condition is intuitively simple and enables your employees to process your data faster and, above all, less error-prone.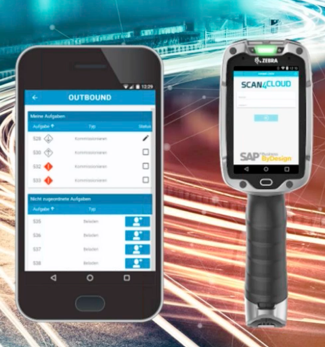 This software is currently available for all common devices that have Android 4.2 or higher as their operating system. Here it is irrelevant whether the hardware is smartphones, tablets or real hand scanners, which are intended for logistical use. The choice is up to the customer and plays no role for the successful integration.
Functionality:
The software has a large number of functions:
Inbound
Outbound
Internal Logistics
Inventory
Production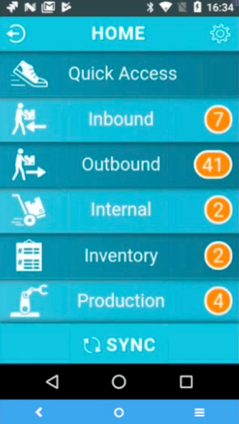 The software is also constantly being further developed to meet the needs of the users. Thus the functions production supply, feedback of the reason for deviation and delivery split are only available with the new update (version 1.5.0).
Use Scan4Cloud!
Scan4Cloud is described as follows:
"With the Warehouse App, tasks are automated and directly assigned to the relevant employees, ensuring fast processing. You reduce error rates, save paper – and gain time and correctness in the process".
"Your warehouse processes are fully integrated into the ERP. Tasks and feedback are transferred directly into SAP Business ByDesign and with the help of simple tracking, you always have an overview of all goods movements".
"You gain in efficiency, overview and control – working in the warehouse is simply more fun thanks to the intuitive operation.
Integration by our experienced team:
We will be happy to advise you on the functions of the Scan4Cloud app and which scanning device best suits your needs and the conditions of your warehouse. The integration of scan4cloud is carried out with SAP Business ByDesign Webservices. The correct configuration in coordination with the app are basic requirements for full functionality. You can then link your employees with task folders in the system. As soon as a task for an employee is triggered in the system, the employee sees this on his device and can perform the task and report back in real time. We make all settings together with you so that you can integrate the scanners into your daily business as quickly as possible.
Have you become curious?
Call us and ask your questions or make an appointment with us (also in the form of a web session), in which we will present the Scan4Cloud App to you with a demonstration!
zurück zur Übersicht