Efficient Project Management with SAP Business ByDesign
14.12.2018
In order to successfully complete a project, you need good project management. This includes the planning, control and monitoring as well as the optimal use of personnel, capital and budget resources.
SAP Business ByDesign offers you a variety of options for successfully implementing your projects using the Project Management workcenter.

In the view projects, you can create projects so that you can manage them. You get an overview of the time and effort recorded for your projects. You can also obtain information about the current project status, the employees involved, and any risks.
SAP Business ByDesign offers you various project types so that you can best meet your requirements: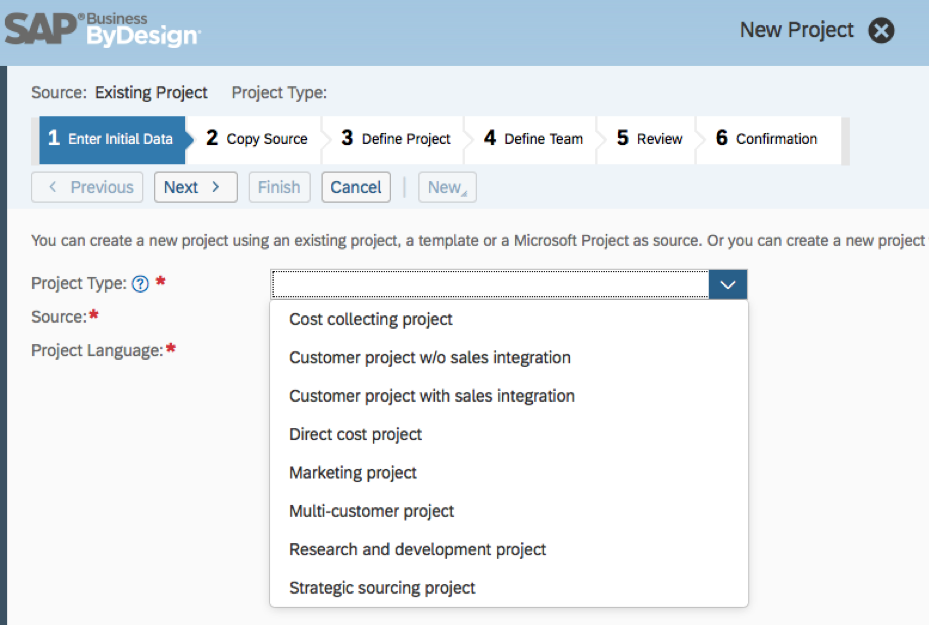 The project types are based on four different process variant types. The process variant types determine how the project costs are posted in Financial Accounting.
In the project itself, you can define tasks, phases, and milestones according to the scope of the project.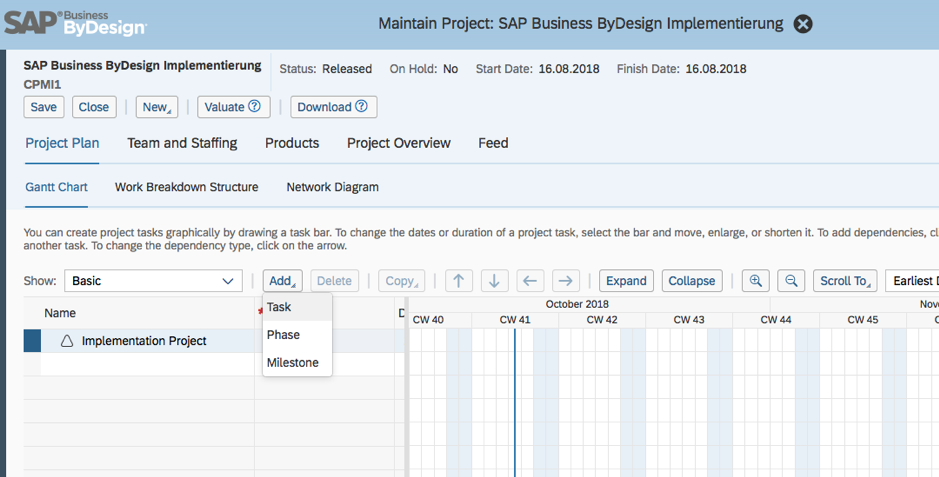 The scope of the project can be extended as needed. With SAP Business ByDesign, you can plan and execute the entire lifecycle of your project, including scheduling, resource staffing, and project calculation and management. When the project is released, integrated processes such as purchasing, time reporting, and other expenses (i.e., goods issues, goods receipt and service performance receipts, supplier invoices, and expense reports) are activated, resulting in costs being posted for the project. It is also possible to create settlements for customers from within the project. Using special reports, the project manager can monitor the status of the projects as well as the costs incurred during the lifetime of the projects.
What are you waiting for? Take a new step and do not plan your projects outside the system, but integrate them into your SAP Business ByDesign system!
zurück zur Übersicht